Helping family and community enterprises meet their goals.
The Green Value financial analysis tool helps small and medium enterprises monitor and evaluate costs and income, negotiate fair prices, improve financial management and transparency, and strengthen their long-term sustainability.
THE GREEN VALUE TOOL
Green Value: A tool for simplified financial analysis of forest-based initiatives was developed to help small and medium enterprises monitor and evaluate costs and income, negotiate fair prices, improve their financial management and transparency, and strengthen the sustainability of their businesses. The Green Value tool was originally designed for community timber enterprises in Brazil, but has since been successfully used throughout the Amazon region and in Guatemala with initiatives selling a variety of products and services, including Brazil nuts, agricultural products, wild fisheries, restoration activities, crafts, tourism, and carbon credits.
To date, 260 people in Bolivia, Brazil, Colombia, Ecuador, Peru, and Guatemala have been trained in how to use the Green Value tool. Participants have included representatives of family and community enterprises, government agencies, non-governmental organizations, and private individuals or companies. During the workshops, over 40 different types of products and services were analyzed. Many trainees also participated in Knowledge Sharing Events to discuss their experiences in applying the Green Value financial analysis tool, as well as factors that affect the financial viability of enterprises, including policies, markets, and business innovations.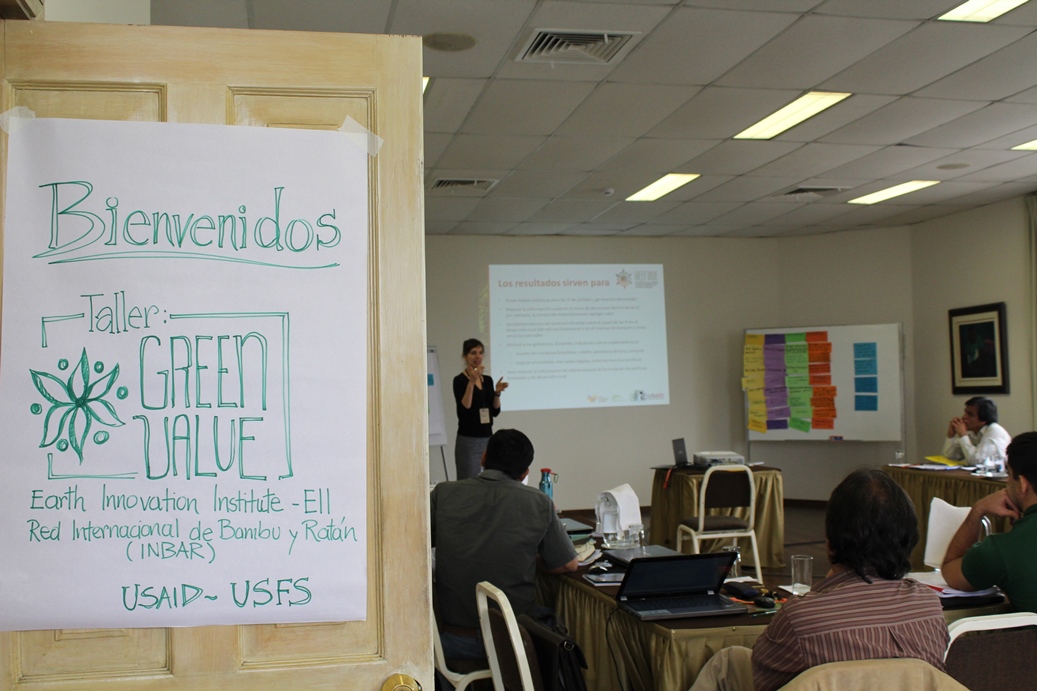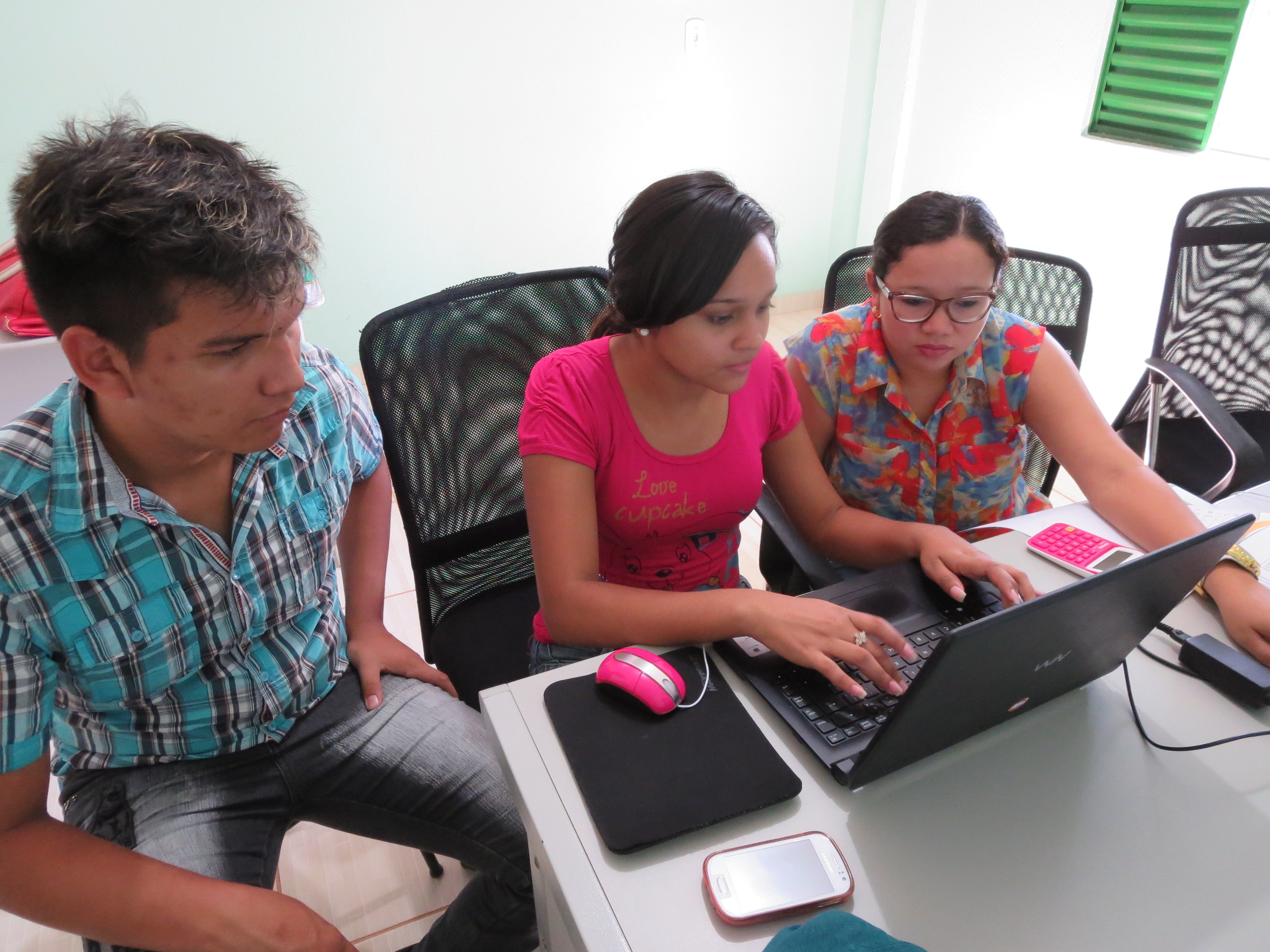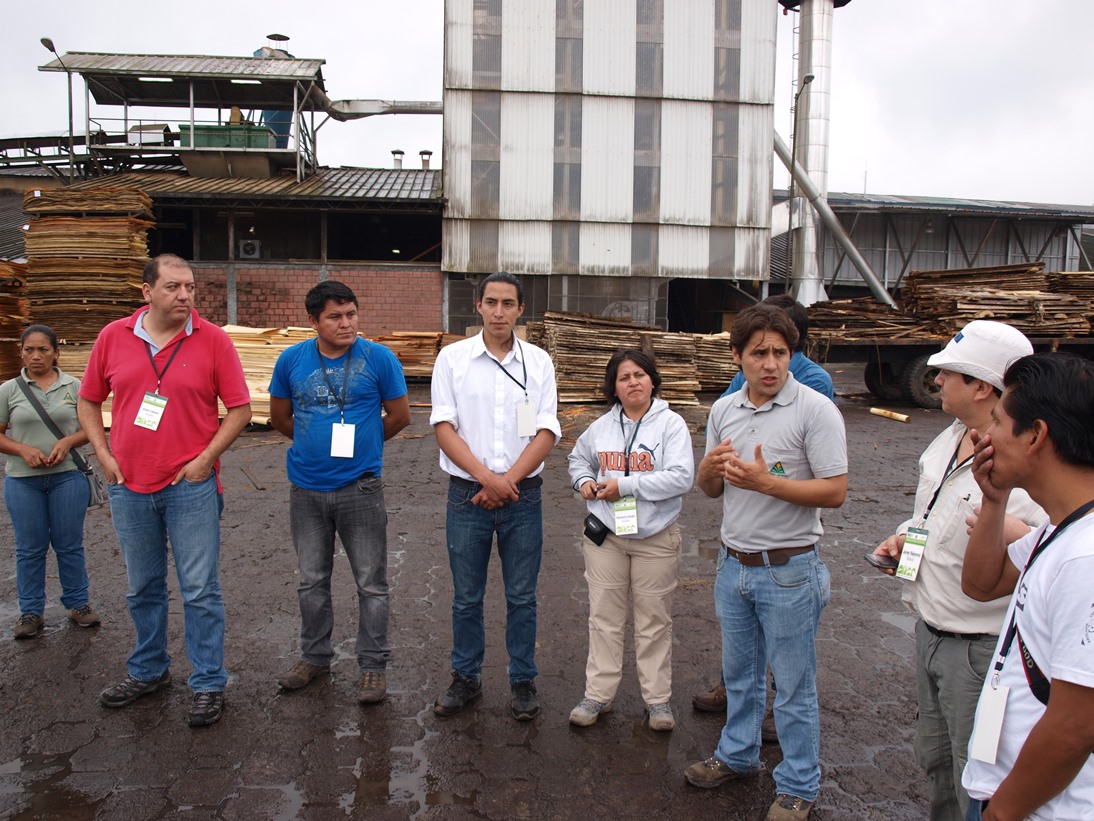 Green Value events in Colombia, Bolivia, Brazil, Ecuador, Guatemala, and Peru
WHAT IS THE Green Value FINANCIAL ANALYSIS TOOL?
The Green Value tool provides a simplified methodology with six steps for monitoring and analyzing costs and revenues. It is comprised of a User's Guide and a series of pre-formatted worksheets (in spreadsheet software) for entering and analyzing financial data. The worksheets correspond to each of the six steps.
Users begin by defining their financial goals for the period to be analyzed, what information they will collect, and the responsibilities for collecting and entering this information in Step 1. Then in Steps 2 and 3, information is collected and entered by activity and by input category (labor, materials and services, machinery and equipment, and administration). Income information is also collected and entered in Steps 2 and 3. The worksheets for Step 4 are set up to automatically calculate subtotals per type of input and per activity. In Step 5, a summary worksheet brings all of the costs and income into one table and provides results for several indicators, including total cost per activity, total cost per input category, the overall cost, the cost per unit sold, total income, net income, and rate of return. Additional worksheets for Step 5 include one that automatically generates several graphs based on the results in the summary worksheet and another for sensitivity analysis. The Step 6 worksheet provides suggested questions to lead a discussion of the results and next steps.
A Green Value Facilitator's Kit is also now available. This kit consists of a Facilitator's Guide with recommendations for how to organize and run a Green Value tool workshop, as well as presentations, quick reference sheets for each of the six steps, and posters.
Who is the green value financial analysis tool for?
The target users of the Green Value tool are people who work with any kind of small or medium enterprise, such as forest enterprises, farms, fisheries, REDD initiatives, or tourism companies. Enterprises can range in size from small family production systems to medium-sized businesses to large cooperatives. Extension agents, administrators, technical staff, consultants, and representatives of non-governmental and governmental organizations are examples of professionals who have found the Green Value tool beneficial to date. In addition, Green Value may be very useful for professors, students, researchers, donors, and lenders.
Participants in Green Value workshops
Is the green value tool having an impact?
A recent follow-up survey with workshop participants found 46% of respondents have used the Green Value tool to analyze costs and income for 41 diverse products and services. In addition, 35% of respondents have trained a total of 150 people in how to use the Green Value tool. Impacts identified as a result of using the Green Value tool include:
· improved monitoring of costs and income
· improved transparency
· reduced costs
· improved income
· improved profitability
· improved decision-making
· reduced conflicts
· improved financial viability.